Events
© The copyright on all photographs on this site remains with the photographer. No photograph may be used without their permission.



Join us at the start of a new season ...

Improve your photography

Guest speakers

Your own photo gallery

Free to enter competitions

Come along and see what else we do...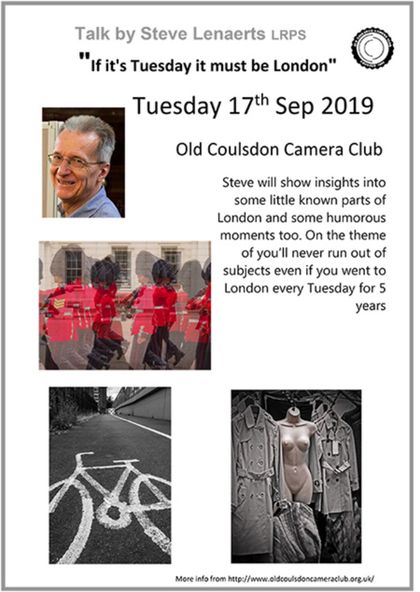 Insights into some little known parts of London and some humorous moments too.