© The copyright on all photographs on this site remains with the photographer. No photograph may be used without their permission.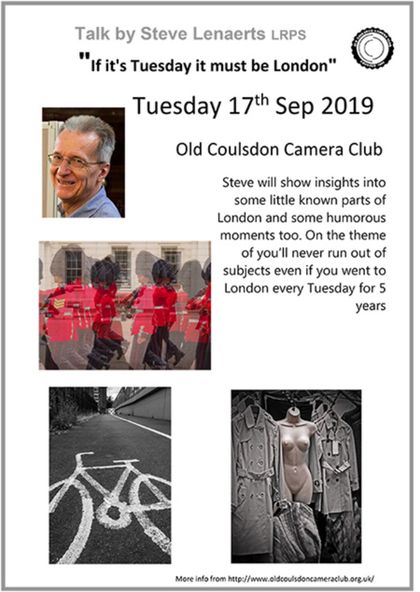 17 September
Steve Lenaerts LRPS
If it's Tuesday it must be London
Visitors welcome £5 on the door
Insights into some little known parts of London and some humorous moments too.